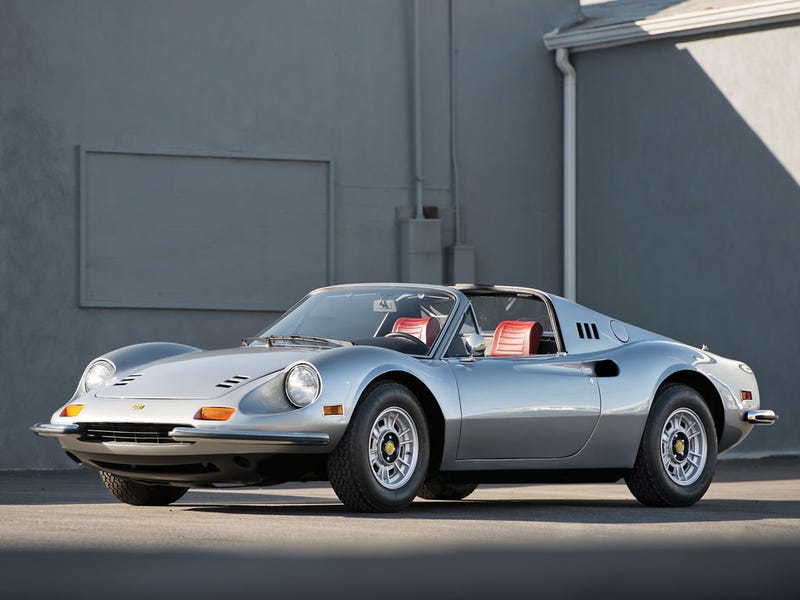 This weekend's Amelia Island Concours d'Elegance is in full swing. Today saw Gooding and Company start off with record setting highs, as well as several classic autos soaring above pre-auction estimates. A 1958 BMW 507 Series II sold for $1,815,000, setting a new record at auction for the 507 Series. Selling way above its estimate, a 1969 Ferrari Dino 206 GT sold for a final price of $638,000.
Auctions are some of my favorite ways to keep track of what car enthusiast and collectors are buying or checking out. In the past few years, auctions houses that specialize in high end classic cars have become especially media savvy by posting live links in which to view events. They've also started to tweet more, provide updates and more images to the Facebook pages, and interact with regular fans. No longer relegated to the high end buyer, auctions have become accessible to the average enthusiast from the comfort of home. Cynics might view this as businesses just trying to broaden their customer base, which is part of it. However, if one knows anything about the people who both run and work for companies like RM Auctions or Gooding and Company, you know they are dedicated lovers of automobile history and relish sharing their knowledge. On top of that, if you ever get a chance to see car specialist and auctioneer for RM Auctions, Max Girardo in action, it's a must. He raises the field to an art form.
The Gooding & Co. event is over. They'll post final results of this weekend's event by earlier next week. Check out their site with gorgeous images of their offerings and accompanying mini history lessons. Saturday the 8th, RM Auctions holds their event, with live streaming underway at 11:00am Eastern. One of the best things about RM Auctions, is the addition of analysts and specialists to talk about the cars as they are approaching and leaving the block. Joining RM today will be in house specialist, Vinnie Mandzak, and classic car publisher and analyst, DH Kinney. A do not miss. I will be following along on their site, as well as Tweeting results @McNewbie1.
Image of 1974 Ferrari Dino 246 GTS courtesy RM Auctions.